About Me
Hello, I'm Ben.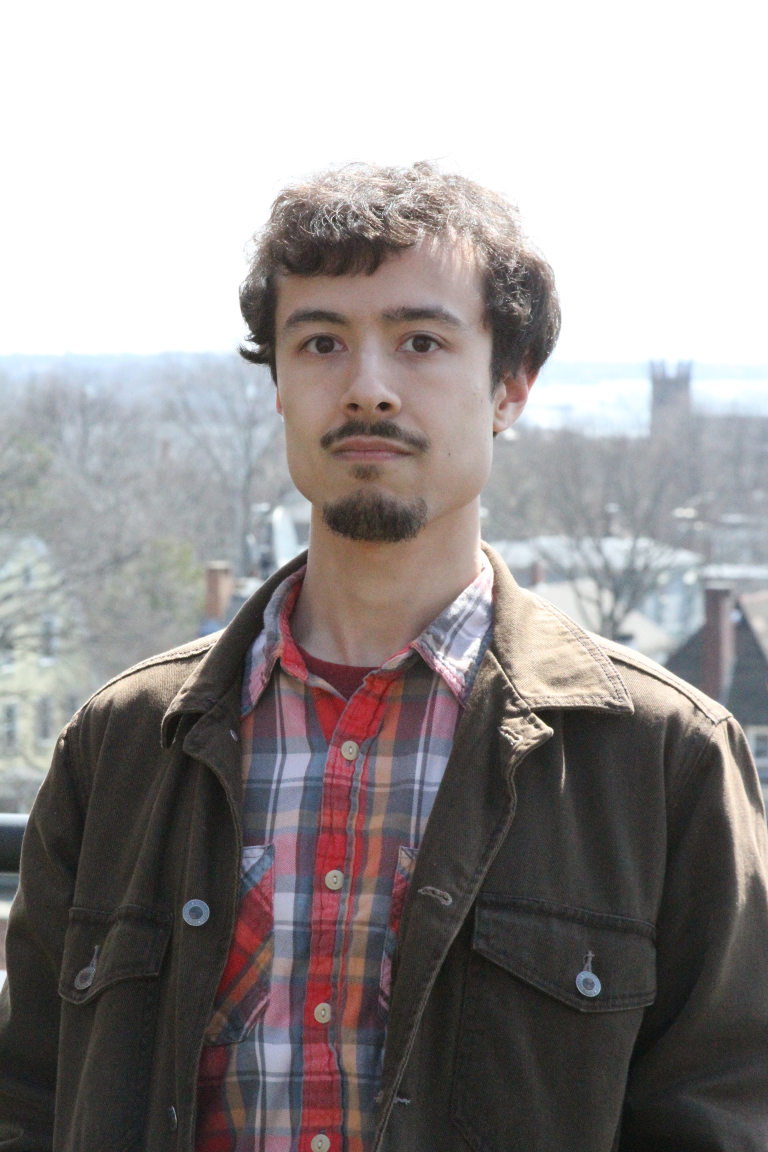 I was born in Providence, Rhode Island, USA, and Greater Providence is still my home turf, although now I live in Cranston.
I was homeschooled through high school, and that included my musical education: my father taught me almost everything I know about playing the piano, starting when I was four years old on a tiny electric keyboard with half-size keys that could only play one note at a time. When he realized I took to that, my parents bought a four-octave keyboard that could play multiple notes, which was soon followed by a real upright piano, which was eventually followed by a grand. From the beginning music was, and remains for me, an adventure of exploration.
Following high school, I did a double concentration in Computer Science and Classics at Brown University, graduating in 2012. As of 2022 I work as a software engineer for Capital One, in their auto finance division. Prior to that I worked for seven years as a systems programmer for the technical staff at Brown's Computer Science Department.
When not wrestling with computer systems, I am usually either performing, composing, or practicing.
My first public solo performance occurred at the RISD Museum in the fall of 2009, when I played Bach's Goldberg Variations and the opening movement of the Beethoven-Liszt Pastoral Symphony transcription. My senior recital I performed at the Cogut Center (now the Cogut Institute), and the program consisted of Liszt's B minor Sonata and the complete Beethoven-Liszt Fifth Symphony. Until March of 2020 I gave semi-regular solo recitals at the RISD Museum and at Brown's Cogut Institute for the Humanities, as well as occasional performances at the William Hall Library in Cranston and at the Laurelmead Cooperative retirement community. Nowadays my main base of operations is the Music Mansion in Providence. All of my concerts feature my favorite works from the standard classical repertoire ("from Bach to Rach"), and frequently my own compositions and arrangements as well.
I have also done extensive collaborative work, beginning with a memorable recital in the fall of 2009 when I accompanied singers Kathryne Jennings and Fred Scheff in Rehoboth, Mass. During the summer of 2011 I worked with Kathryne Jennings and conductor Paul Phillips as rehearsal pianist for Opera Providence's production of Cosi fan Tutte. In the fall of 2012 cellist Daniel Harp and I performed a recital of sonatas by Beethoven, Debussy, and Barber, throwing in for good measure my own cello-and-piano sonata. Between 2012 and 2016 I was a recurring guest performer for Community MusicWorks' Sonata Series. I've played with several string and voice students in Brown's Applied Music Program, usually working with them over the course of a semester leading up to actual performances. As an undergraduate I also did extensive rehearsal and accompanying work with Brown University Gilbert & Sullivan and Brown Opera Productions.
My original compositions include works for solo piano, chamber ensembles, concert band, and full orchestra. In March 2014 and March 2015 I presented programs consisting exclusively of my compositions, featuring local professional, student, and community instrumentalists. The spring of 2015 also saw the premiere of (the concert band version of) my "Bruin Overture", written in celebration of Brown University's 250th anniversary and performed by the Brown Wind Symphony under the direction of Matthew McGarrell. In the summer of 2022 the Boston-based Horizon Ensemble, conducted by Julian Gau, performed my "Dodecatet" (composed 2015), prompting an enthusiastic review in the Boston Musical Intelligencer. Besides writing concert music, I have dabbled in film and musical theater. In 2013 I wrote the music to Ichabod Crane and the Headless Horsemen, a twenty-minute musical for children with libretto by Phoebe Nir. Also in 2013 I composed the soundtrack to Jeremiah Robs A Bank, a half-hour film directed by Michael Rose, and in 2017 I provided the music for the seven-minute animated short film Toymaker, which you may read about elsewhere.
In March 2020 I temporarily shifted focus to my YouTube channel where I post recordings made at home or out of my concert archive, as well as random musings from the keyboard. For most of 2020 I uploaded every Sunday morning, but that turned out to be exhausting, so now I just post when I feel like it.
Aside from music and computers, my interests and hobbies include history, railroads (full-size and miniature), cartooning, roleplaying games, and being outdoors.
I am currently accepting piano students.
You can usually reach me at:
ben [at] bennacar [dot] com